Programs in this Core Program Area enable youth to become proficient in basic educational disciplines, apply learning to everyday situations and embrace technology to achieve success in a career.
---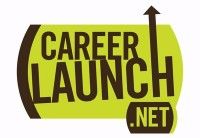 This fun and exciting program prepares teens for the working world. Club teens 13-18 embark on a journey to explore careers, make sound educational decisions and find success in the world of work. The program, sponsored by Gap Foundation, contains 22 competency based, small-group activities that are organized into four units. Three program implementation plans are provided so Clubs can choose a plan that fits their available resources and capacity for teen programming. CareerLaunch is designed to be easy to deliver, flexible enough to accommodate different club situations and highly engaging. A pre- and post-assessment tool is included to determine individual participants' achievement of the learning objectives and to document results of the program.
Goals for Graduation
Goals for Graduation, a Project Learn resource, introduces academic goal setting to Club members ages 6-15 by linking their future aspirations with concrete actions today. In goal-setting sessions with Club youth development professionals, members set achievable "Know-I-Can" Goals, more challenging "Think-I-Can" Goals, and yearly "Believe-I-Can" goals. Members create an action plan with daily and weekly goals leading to short- and long-term gains. A comprehensive guidance strategy helps members connect their smallest results to their highest dreams. An encouraging recognition strategy buoys members as their successes are recognized and supported at every step of their journey. Macy's South and MetLife Foundation sponsors Goals for Graduation.
---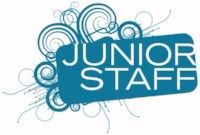 Cultivating Tomorrow's Club Professionals Today
This is an easy-to-use program for Club teens ages 13 to 18. Thanks to program sponsor AT&T, this completely updated program will provide your Club staff and volunteers with tools to guide young people in preparing for a career in Boys & Girls Clubs and/or other service professions. Through participation in Junior Staff, teens will develop interpersonal skills, a strong work ethic and a sense of community engagement while experiencing on-the-job Club work. Be the Difference: Tips and Tools for Boys & Girls Club Junior Staffers is an easy-to-read booklet created just for teens to introduce them to the Junior Staff program. It is chock-full of practical tips and self-exploration activities that will help teens as Junior Staffers and beyond as they pursue long-term career goals.
---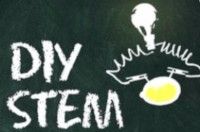 With DIY STEM, Clubs can provide members who might otherwise not have access to STEM experiences with simple, fun, hands-on activities.  Exposure to science, technology, engineering and math is critical during the tween years, when Club members' natural curiosity drives interest and builds capacity for success in these disciplines.  This is an ideal time to engage.
---

Power Hour: Making Minutes Count helps Club members ages 6-12 be more successful in school by providing homework help and tutoring and encouraging members to become self-directed learners. The program kit includes a guidebook for homework helpers and tutors and charts for tracking and rewarding participants' progress. Currently, Charity Projects Entertainment Fund (CPEF)/America Gives Back is providing pass-through funding to 180 Clubs to expand or enhance their Power Hour program.
---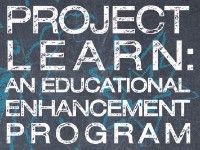 Project Learn
Project Learn reinforces and enhances the skills and knowledge young people learn at school during the hours they spend at the Club. This comprehensive program strategy is based on Dr. Reginald Clark's research showing that students do much better in school when they spend their non-school hours engaged in fun, but academically beneficial, activities. Through Project Learn, Club staff use all the areas and programs in the Club to create opportunities for these high-yield learning activities, which include leisure reading, writing activities, discussions with knowledgeable adults, helping others, homework help and tutoring and games like Scrabble that develop young people's cognitive skills. Project Learn also emphasizes parent involvement and collaboration between Club and school professionals as critical factors in creating the best after-school learning environment for Club members ages 6-18. Extensively field-tested and formally evaluated by Columbia University with funding from Carnegie Corporation of New York, Project Learn has been proven to boost the academic performance of Club members. The JCPenney Afterschool Fund underwrote the initial implementation of this educational enhancement approach in Clubs across the nation.
---
Skill Tech
Skill Tech is a basic computer skills program that develops Club members' proficiency with word processing, spreadsheet and other productivity software through fun, hands-on, engaging lessons and projects for four age groups. Skill Tech is just one of the technology programs developed through BGCA's Club Tech initiative, generously sponsored by Microsoft Corporation and Best Buy Children's Foundation.
Skill Tech II: A Club Tech Advanced Skills Program
Skill Tech II teaches advanced yet practical technology skills to Club members ages 6 to 18. Using animated, interactive tutorials on courseware developed exclusively for Boys & Girls Clubs, as well as hands-on, instructor-led group activities, the program introduces members to hardware and networking skills and technology-related career opportunities. Skill Tech II is just one of the technology programs developed through BGCA's Club Tech initiative, generously sponsored by Microsoft Corporation and Best Buy Children's Foundation.