Programs in this area enable youth to develop their creativity and cultural awareness through knowledge and appreciation of the visual arts, crafts, performing arts and creative writing.
---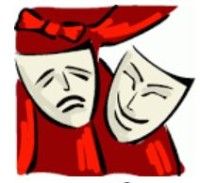 TNT DramaMatters Afterschool 
Boys & Girls Clubs of America, along with Turner Network Television, is proud to announce the release of a new drama education program resource for Clubs, TNT DramaMatters Afterschool. Drama education builds self confidence, sparks creativity and boosts academic achievement.
---
National Fine Arts Exhibit Program
This year-round program encourages artistic expression among Club members ages 6-18 through drawing, painting, printmaking, collage, mixed media and sculpture displayed at local and regional exhibits. A panel of distinguished judges selects works of inclusion in the National Fine Arts Exhibit, which is displayed throughout the ensuing year at BGCA events, including the annual National Conference. Each winning artist's work is featured in a virtual gallery on BGCA's Web sites.
---
ImageMakers National Photography Contest
This year-round program encourages Club members ages 6-18 to learn and practice black-and-white, color, digital and alternative process photography. ImageMakers has three components: a photography programming resource guide full of fun, creative activity ideas for three skill levels; small grants for Clubs to start or strengthen photography programs; and an annual photography contest that provides local, regional and national recognition. Club members' photographs selected at the contest's national level are exhibited at the BGCA National Conference and at other events and venues. Winners in the portfolio category receive college scholarships. Each winning artist's work is feature in a virtual gallery on the ImageMakers Web site, http://www.imagemakersbgca.org/. The Web site also features resources, tools and fun interactive activities, such as a virtual camera and online photo contests, to further enhance Club members' experience with photography. Circuit City Foundation sponsors ImageMakers.
---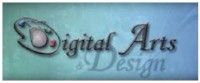 Club Tech Digital Arts Suite and Festivals
Club Tech's suite of self-directed digital arts courseware consists of Web Tech (Web page design), Design Tech (graphic design), Photo Tech (photo illustration) and Music Tech. Movie Tech contains detailed instructor materials for teaching members to write screenplays and facilitating the hands-on process of filming and editing digital movies.
Once Club members have participated in these programs, they can submit their digital artwork to the annual Club Tech Digital Arts Festivals competitions. The festivals celebrate Club members' creativity in five areas – Web design, graphic design, photo illustration, music composition and movie making – and provide Club members with recognition at the local, regional and national levels. Microsoft Corporation and Best Buy Children's Foundation sponsor the Digital Arts Festivals as part of the Club Tech initiative.
---

MusicMakers, a music education program for Club Members, was developed in collaboration with BGCA, along with NAMM, The International Music Products Association.